Tourism Group International
Body Worlds Amsterdam reopened including InBody Scan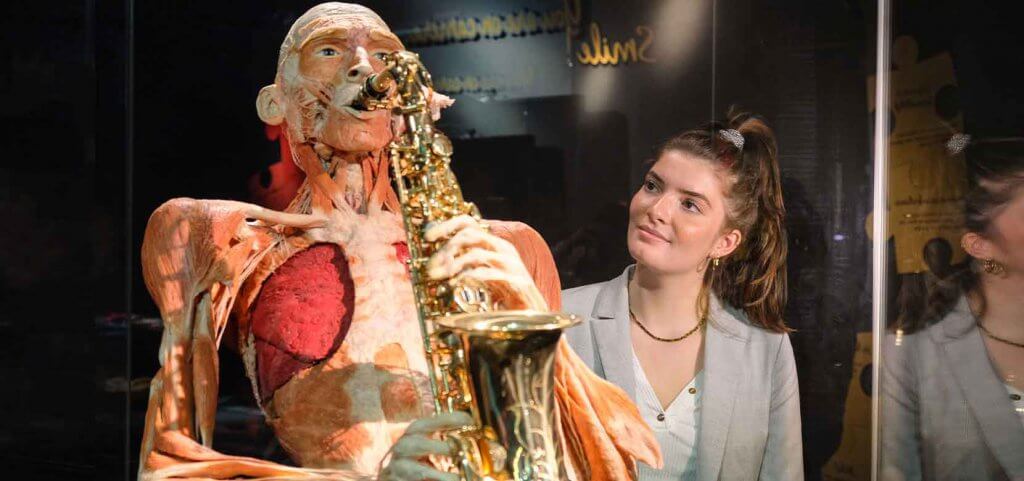 During the latest coronavirus closure, Body Worlds Amsterdam optimized its corona measures in order to reopen not only the attraction itself but also it's InBody Scan feature.
At BODY WORLDS Amsterdam you go on a fascinating and unique journey through the human body. With 200 real plastinated bodies on display, you can take a good look at what is happening under your skin. BODY WORLDS will teach you all you've ever wanted to know about your own anatomy.
BODY WORLDS Amsterdam is currently themed with The Happiness Project. Our mood can affect our health which is then visible in our body. Throughout the exposition we explore questions such as what the effect of happiness is on our body and what defines whether we are happy or not.
With the InBody Scan helps visitors to gain a true understanding of their own health. Knowing how your body works and it's true state can help you to improve your health in a more focused way.
In order to make a visit to BODY WORLDS Amsterdam as safe as possible, we have taken several measures. Such as mandatory face masks, limited number of guests to leave enough room to observe the 1,5 meter rule and tickets must be purchased in advance with a timeslot online.
Lovers continues to bring excellence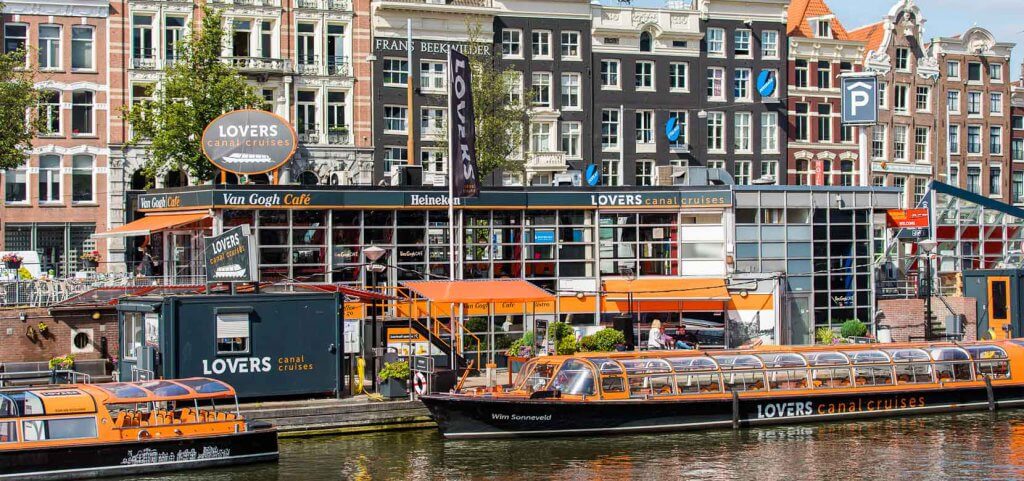 Since its inception in the 1950s, LOVERS Canal Cruises has become synonymous with the very best in Amsterdam cruising. Each canal cruise is unique as the captain changes the route through the canals depending on the traffic on the canals and the size of the boat.
A LOVERS Canal Cruise gives visitors a real feel for the city of Amsterdam, also known as the 'Venice of the North', with its 100 km of waterways crossing the city. On our comfortable modern boats visitors will cruise past the sights of the city, such as grand merchant houses, gothic churches, museums, and medieval buildings with the added bonus of an audio guide to explain what they are seeing in 19 different languages and observations from the captain.
In order to make the cruises safe in these times, we have limited the number of passengers per cruise and wearing a face mask has become mandatory. Before boarding the boat, our crew will check the temperature of our guests and ask them to use the disinfectant gel on the quay. When everyone follows the safety measures, we can all continue to enjoy cruises through Amsterdam's canals.
Believe It or Not! Ripley's has reopened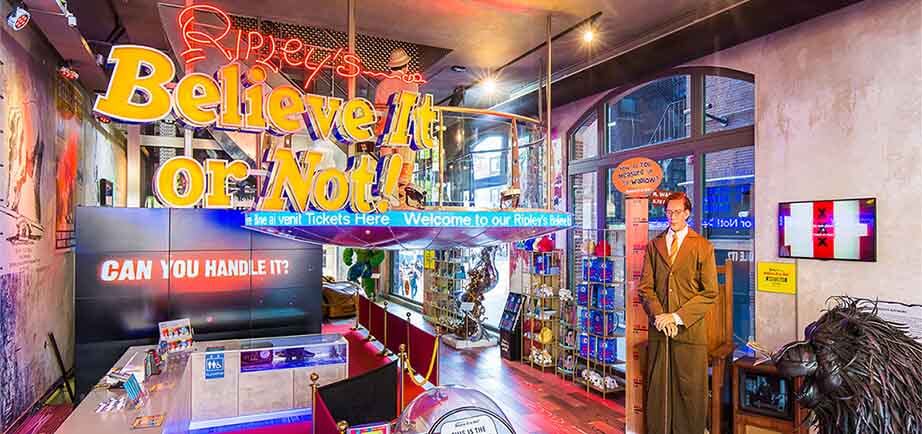 Ripley's Believe It or Not! Amsterdam is where curiosity lives and where truth is stranger than fiction. It is the place to lose track of reality while never really leaving it.
Here you can marvel at hundreds of rare and unusual artefacts and get hands-on with unbelievable interactives. Ripley's Believe It or Not! Amsterdam showcases one of the world's most remarkable collections of natural, scientific, and artistic oddities. From real shrunken heads, known as tsantsa, to the world's longest finger nails, which were grown for 66 years before they were cut off.
In the Vortex Tunnel you can shatter your senses, as illusions and a colourful lightshow transport you to a mind-bending dimension. And on the top floor, you can relax in the Lounge with a stunning view overlooking Dam Square.
Through set routes and by limiting capacity and making face masks mandatory, visiting Ripley's is as safe as it can be. We are happy to be able to welcome guests again to our incredible Odditorium.
Lifting the veil on the mysteries of the Red Light District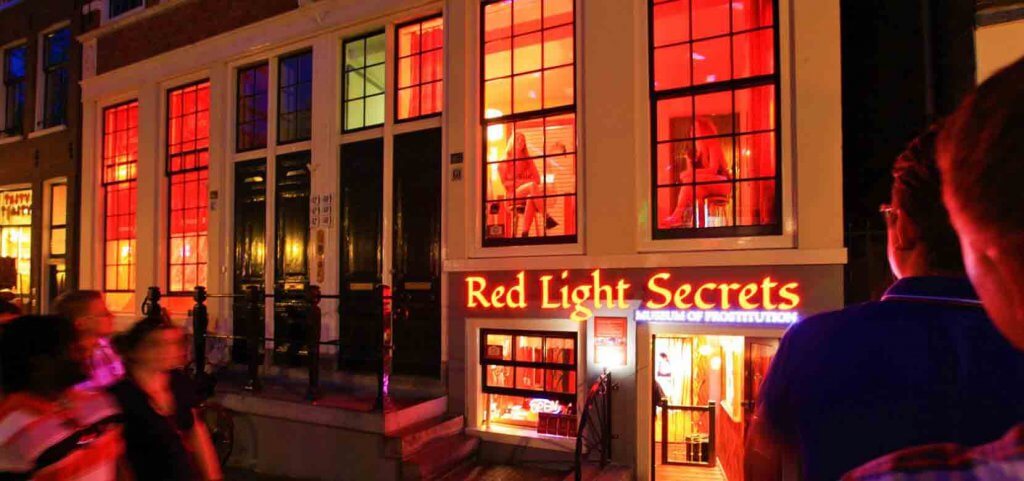 For most people, the Red Light District and the world of prostitution is a world shrouded in mystery and secrets. Red Light Secrets is the world's first prostitution museum, which aims to lift the veil on the mysteries. Who chooses to do this work? And why? How much money do they make? What types of people visit a window prostitute? And what happens when the curtains close?
Housed in what was once a famous brothel, at Red Light Secrets visitors can see inside a prostitute's rooms, hear their stories, take a seat behind a window to find out what it feels like and learn all about the secrets of the world's oldest profession.
With the safety measures that have been taken, visiting Red Light Secrets is safe and is as always informative and fun.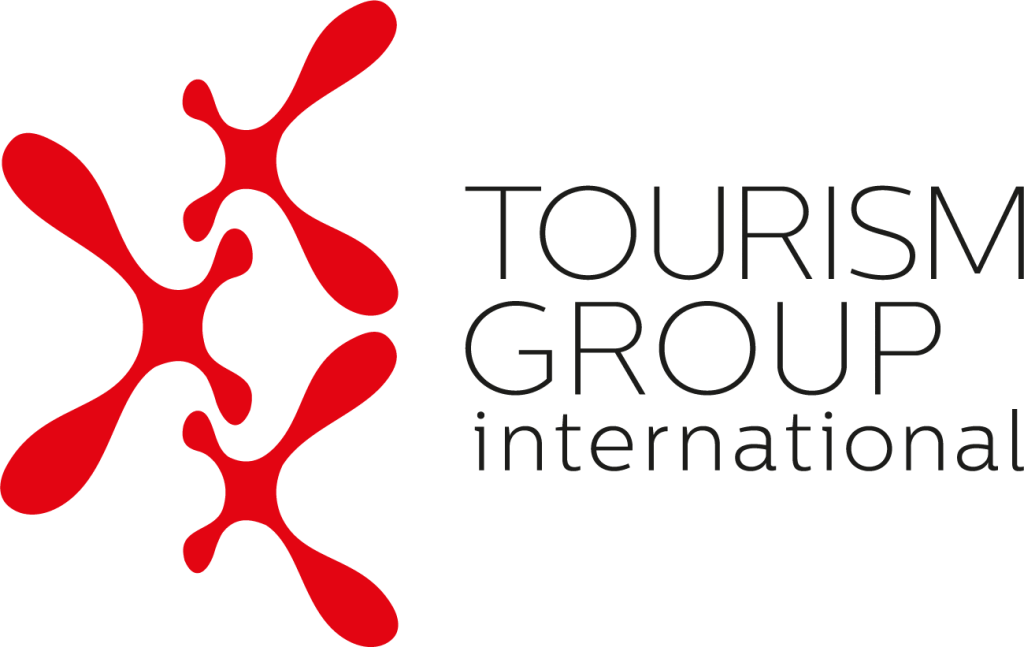 TGI Group Tours in 2021
Despite the insecurities the coronavirus brings, we are focused on preparing for the 2021 season. We hope the virus will soon be under control, that our clients are healthy and that together we will be able to provide many groups with a beautiful daytrip.
At Tourism Group, with all our cruises, attractions and excursions we are ready for 2021! If you do not yet have contract with us or a price list from us but do want one, please contact us by sending an e-mail to groups@tourismgroup.com. We will get in touch with you as soon as possible to go over the options with you.