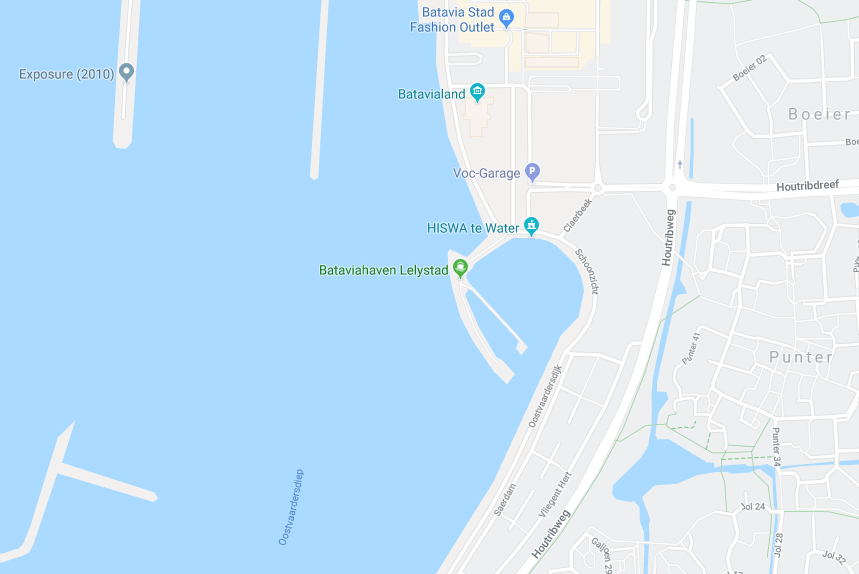 5 minutes on foot to "Batavia Stad Fashion Outlet". 2km to city centre
Bataviahaven. Maximum length: 200 metres
Collected by boat by appointment
Collected by boat by appointment
230 V and 380 V power boxes available
power locks in preparation
Available by boat by appointment
In direct vicinity
Information about the harbour:
The youngest harbour in the Netherlands is situated right at the heart of the former Zuiderzee. The Bataviahaven features the most modern marina building in the country. The building complex features excellent sanitary facilities for marina guests. Visitor numbers are increasing every year. Large events are frequently organised in the harbour. They include the Nationale Oldtimerdag (an event for classic cars), the Bataviahavendagen (Batavia harbour days) and, since 2014, the Dutch Match Cup, which is one of the stages of the Alpari World Match Racing Tour.
A growing number of associations also use Bataviahaven as a location for events. They arrive with many boats and stay for one or more days. Groups ranging from the Bavaria sailors or the Etap sailors to the Nederlandse Vereniging van Kustzeilers (Dutch association of coastal sailors) have all moored here at some point.
The Bataviahaven is especially popular thanks to its wide spaces (all the boats belonging to a group can stay together), its tranquillity, the high standard of its mooring facilities and the modern facilities on shore, as well as the possibilities offered by the immediate surroundings, such as Batavia Stad Fashion Outlet and two popular museums.