Mauritshuis
The Mauritshuis is home to the best of Dutch painting from the time of Rembrandt and Vermeer. The world-famous collection is located in the heart of The Hague, with masterpieces such as Vermeer's Girl with a Pearl Earring, The Anatomy Lesson of Dr Nicolaes Tulp by Rembrandt, The Goldfinch by Fabritius and The Bull by Potter. The paintings can be admired in the intimate museum rooms of the 17th-century city palace.
See the Girl at Home
The best-known masterpiece at the Mauritshuis is without a doubt Johannes Vermeer's Girl with a Pearl Earring. Before 1881, the painting was unknown. The art collector A.A. des Tombe purchased the forgotten work for the equivalent of 1 euro, plus the buyer's premium of thirty cents. Today it is a priceless artwork. During the expansion and renovation of the Mauritshuis in 2012-2014, the Girl went on a world tour for the first time. As a result, the painting became an even greater icon and a daily source of inspiration for many.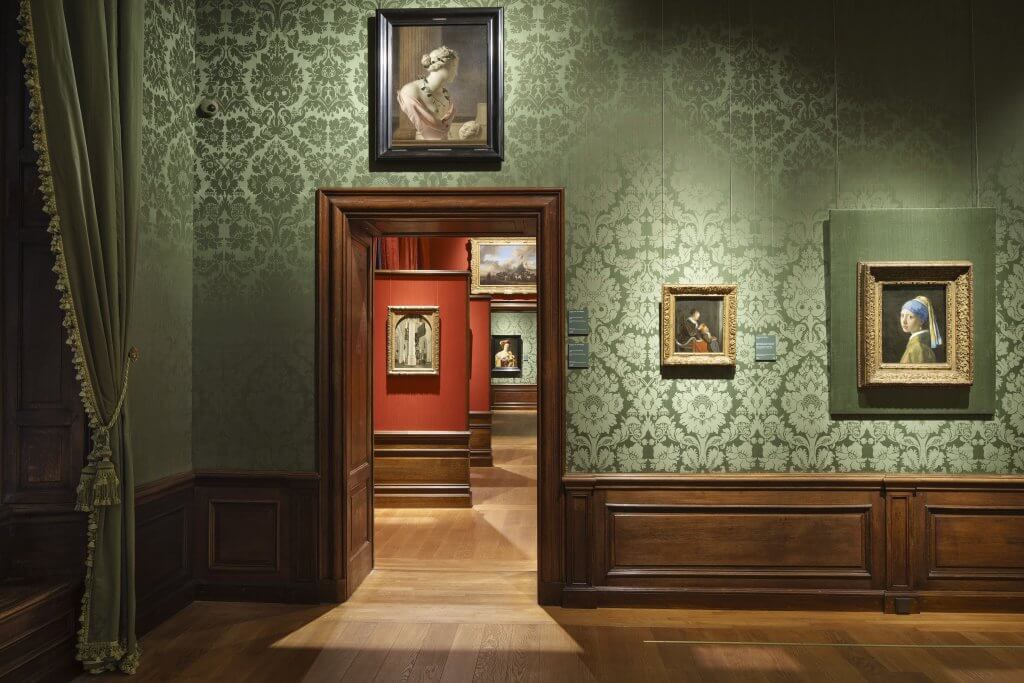 Collection
The Mauritshuis has officially been a museum since 1822, when it became the Royal Picture Gallery. The permanent collection consists of some 200 paintings by Dutch and Flemish masters that belonged to Stadholder William V, Prince of Orange (1748-1806), each with its own story to tell. In 2022 the Mauritshuis will have been a museum for 200 years – this will be celebrated in style with exhibitions and events.
Mauritshuis
Contact: Ms Simone Hollen
Address: Plein 29
Zip code: 2511 CS Den Haag
Tel: +31 (0)70 3023 435
Email: trade@mauritshuis.nl